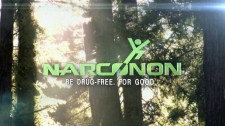 Clearwater, Florida, October 31, 2016 (Newswire.com) - National Medicine Abuse Awareness Month is an annual campaign, observed throughout the month of October, to raise the public's awareness of the dangers of prescription and over-the-counter medicine abuse. Medicine abuse awareness is important because prescription drug and over-the-counter medicine abuse is at an all-time high and was recently declared an epidemic by the CDC. One of the core missions of Narconon Suncoast is to promote drug education and awareness in the community. Narconon Suncoast realizes that the problem with addiction cannot be solved by treatment alone. Drug prevention and education has always been a part of Narconon's core mission. By producing public service announcements designed to both engage and educate those most vulnerable, Narconon Suncoast joins other organizations in their fight against medicine abuse.
Narconon's recently released public service announcements tug at the heartstrings and take a visceral look into our Nation's drug epidemic. The public service announcements cover alcohol, heroin, cocaine and prescription drug abuse and also offer a common-sense solution for addiction: the Narconon Suncoast program. These short videos offer a glimpse into the life of an alcoholic and addict and the despair felt by millions suffering from addiction. The announcements end, highlighted by success stories from real Narconon graduates. These PSAs not only pass along the message that help is needed by millions who are needlessly addicted, but also offer a fresh look at a non-traditional rehabilitation methodology that works and has led to a way out of addiction for many.
Narconon Suncoast has a well-established drug and alcohol rehabilitation model that works. For more than 50 years, the Narconon program has helped addicts in some 40 countries to break free from addiction and become drug free for good. Narconon effectively handles not only the physical addiction to drugs but the mental and emotional side to addiction as well. The program is characterized by a state-of-the-art detoxification process followed by life skills courses and intensive one-on-one counseling to get to the core root of an addict's problems and to give them the tools they need to stay sober. At the end of the Narconon program, you have a truly drug-free person who can now become a positive, productive and contributing member of society.
Source: Narconon Suncoast
Share: