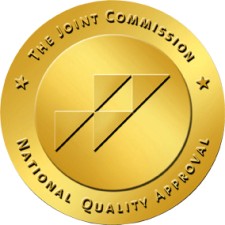 On March 30, 2018, Narconon Suncoast drug and alcohol treatment center achieved the Gold Seal of Approval by The Joint Commission for behavioral healthcare accreditation, which reflects an organization's commitment to providing safe and effective care to its clients.
CLEARWATER, Fla., April 3, 2018 (Newswire.com) - Narconon Suncoast Rehabilitation Center today announced it has earned The Joint Commission's Gold Seal of Approval® for Behavioral Health Care Accreditation by demonstrating continuous compliance with its performance standards. The Gold Seal of Approval® is a symbol of quality that reflects an organization's commitment to providing safe and effective care.
Narconon Suncoast underwent a rigorous on-site survey on Feb. 12-14, 2018. During the review, compliance with behavioral health care standards related to several areas, including care, treatment and services; environment of care; leadership; and screening procedures for the early detection of imminent harm was evaluated. On-site observations and interviews were also conducted.
Established in 1969, The Joint Commission's Behavioral Health Care Accreditation Program currently accredits more than 2,250 organizations for a three-year period. Accredited organizations provide treatment and services within a variety of settings across the care continuum for individuals who have mental health, addiction, eating disorder, intellectual/developmental disability and/or child-welfare related needs.
"Joint Commission accreditation provides behavioral health care organizations with the processes needed to improve in a variety of areas related to the care of individuals and their families," said Julia Finken, RN, BSN, MBA, CSSBB (Certified Six Sigma Black Belt), CPHQ (Certified Professional in Healthcare Quality), executive director, Behavioral Health Care Accreditation Program, The Joint Commission. "We commend Narconon Suncoast for its efforts to elevate the standard of care it provides and to instill confidence in the community it serves."
"Narconon Suncoast Drug Rehabilitation Center is pleased to receive Behavioral Health Care Accreditation from The Joint Commission, the premier health care quality improvement and accrediting body in the nation," added Director of Community Affairs Mike Hoy. "Staff from across the organization proudly work together to implement our accredited holistic addiction treatment services to achieve long-term sobriety by providing the utmost care to individuals seeking lasting addiction treatment."
The Joint Commission's behavioral health care standards are developed in consultation with health care experts and providers, quality improvement measurement experts, and individuals and their families. The standards are informed by scientific literature and expert consensus to help organizations measure, assess and improve performance.
Narconon Suncoast
Narconon Suncoast is a non-12-step, long-term, drug treatment program. The all-new facility opened in 2015 and features an innovative evidence-based program. The Narconon Program has been helping addicts battle the scourge of addiction for over 50 years. Through utilizing a number of proven and successful steps, including the New Life Detoxification Program, addicts are able to get their lives on track and become responsible, contributing members of society. For more information, visit http://narconon-suncoast.org or call 877-841-5509.
The Joint Commission
Founded in 1951, The Joint Commission seeks to continuously improve health care for the public, in collaboration with other stakeholders, by evaluating health care organizations and inspiring them to excel in providing safe and effective care of the highest quality and value. The Joint Commission accredits and certifies more than 21,000 health care organizations and programs in the United States. An independent, nonprofit organization, The Joint Commission is the nation's oldest and largest standards-setting and accrediting body in health care. Learn more about The Joint Commission at www.jointcommission.org.
Source: Narconon Suncoast
Share: